Home
>
Video Processing Tips
>
4K UHD Videos Not Playing on PC/Mac
Posted by Jason Eatock - Aug. 11, 2020 | Contact Author

[Fixed] Why Can't I Play 4K UHD Videos on Windows/Mac Computer?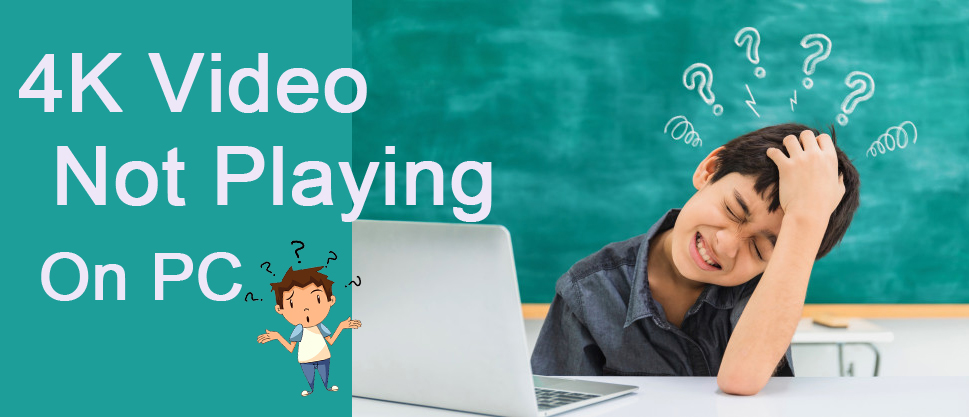 We're well into the age of 4K now. Nowadays, we can get 4K content from anywhere. The 4K videos offers a very sharp, clear and crisp quality compared to the 1080 Full HD format. However, many users are having a painful experience like 4K MKV stuttering, 4K HEVC frame drops/video lags, choppy 4K playback, or 4K video player hangs errors when playing 4K videos or games on both Windows and Mac PC. And below are some frequently asked questions on 4K video playback:
"So I recently purchased a 4K monitor and I downloaded an uncompressed 4K video to test out the display. I have tried to use VLC, 5K player, windows media player, GOM Player and so many other ones. I have a pretty good graphics card that can run games like GTA V in 4K on high settings with now issues and I just don't understand why or how a 4k uncompressed video that is downloaded not streaming have any lag or stutter at all?"
"A few months ago I had not problem playing GoPro Hero6 4k 60fps videos in my Windows 10. However, after Microsoft began rolling out the latest Creators Update, I can't playback the 4K 60 FPS videos in this desktop anymore. Specifically, the window is black. What caused this?"
Why we cannot play 4K (Ultra HD) videos? Feel frustrated? Don't worry! If your large 4K UHD video is not playing on PC (Windows 10) or Mac, or if the 4K video playback is freezing with stutters, laggy, choppy or out of sync, please try all solutions listed below.
First of all, let's take at what 4K is. 4K, or say 2160p Ultra HD, is the chief culprit. The file size of 4K resolution video is generally large, leading to weighting operation of both the software app and your computer. For example, when an old PC is decoding a 4K UHD video, the CPU usage may surge to 90%. Accordingly, the 4K playback will very likely fail with stutter, freezing, lagging, blacking out or even crashing.
On Internet you can find many Media Player that claims to play 4k Video smoothly, but it realty they can't do that. Some Media payer can do but here we are going to maximize your system performance to extract the true potential of your PC or Laptop. Some Media Players use Hardware Decoding(like VLC) for smooth playback but can can't extract full potential from your hardware because media players are not allowed to modify your system graphics and power plan settings.
Possible Solutions to Fix 4K Not Playing on Laptop/Desktop/Mac
4k videos can be playing on almost every pc, all we need is a good media player and updated graphics driver.
Update Graphics Driver to fix 4k Videos Lag
• Update your windows. (Enable Automatic Updates)
• Update you graphics driver to the latest version.
Change Power Plan to Increase System Performance
1. Press the Windows + R keys to open the Run dialog box.
2. Type in the following text, and then press Enter.
powercfg.cpl
3. In the Power Options window, under Select a power plan, choose High Performance.
If you do not see the High Performance option, click the down arrow next to Show additional plans.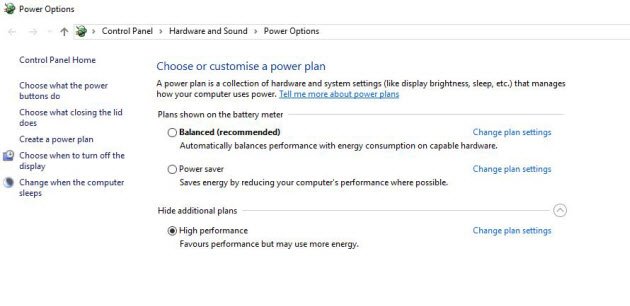 Maximize your Graphics Performance to Play 4k Video Smoothly
Change Graphics Performance to Maximum Performance. If you have a NVIDIA graphics card, then follow the steps below to get a higher FPS.
1. Open your NVIDIA Control Panel and click on Manage 3D Settings.
2. Open Program Settings and find TlsGame on the dropdown menu. If it can't be found, press Add and find it.
3. Set Maximum pre-rendered frames to 1.
4. Set Monitor Technology to G-SYNC (if it's there)
5. Set Power Management Mode to Prefer maximum performance.
6. Set Multi-Display/Mixed-GPU Acceleration to Single display performance mode
7. Disable Vertical Sync
8. Enable Threaded Optimization
9. Set Preferred Refresh Rate to Highest available.
Installing a Media Player that Supports 4k Playback
Install a 4K Ultra high def video player that is compatible with your OS. VLC, 5K Player, PotPlayer, Media Player Classic is highly recommended.
Compress large 4K video files with the help of hardware acceleration
If you tried all efforts but still cannot fix the 4K not playing on PC problem, then you can try to compress large video files. Many of you may misunderstandings on video compression. In fact it can be a good way and an ultimate solution to make 4K videos playable on your PC, Mac, iPhone, Xbox, Android smartphone or tablet without any problem!
3 False Misunderstandings on Video Compression:
4K 2160p video can only be compressed to smaller resolution like 1080p FHD.
Compressing 4K video will definitely have heavy loss in image quality.
Resizing or convert 4K large videos will be extremely slow.
3 True Facts on Video Compression:
4K video can also compressed to another 4K video, like H.264 to HEVC to have much greater compression ratio to avoid slowing or crashing and save more space.
Reducing the 4K file size can have only pixel-level image difference compared with the original one, and cannot be noticed by human eyes.
With hardware-accelerated 4K video encoding, decoding and processing, compressing or converting 4K videos will be fast.
How to compress 4K Videos for playing smoothly on laptop/desktop/Mac without lag
First of all, download DumboFab Video Converter on your PC or Mac. After all, it is an all-in-one video software capable of video format conversion (e.g. MOV to MP4, AVI to iPhone), resolution shifting (e.g. 4K to 1080p), video editing/processing and more.
• Fast: Compress/reduce 4K file size without losing quality, 48X real-time faster.
• Convert video formats or codes of any HD and UHD videos, e.g. H.264 to HEVC, MKV to MP4.
• Most stable for GoPro, DJI, DRV 4K videos, without crash or stutter.
Simple Steps to Convert and Compress 4K Large Videos
Step 1. Run the 4K video converter your Windows or Mac, and then click "Add Video" button to let your 4K videos added and loaded.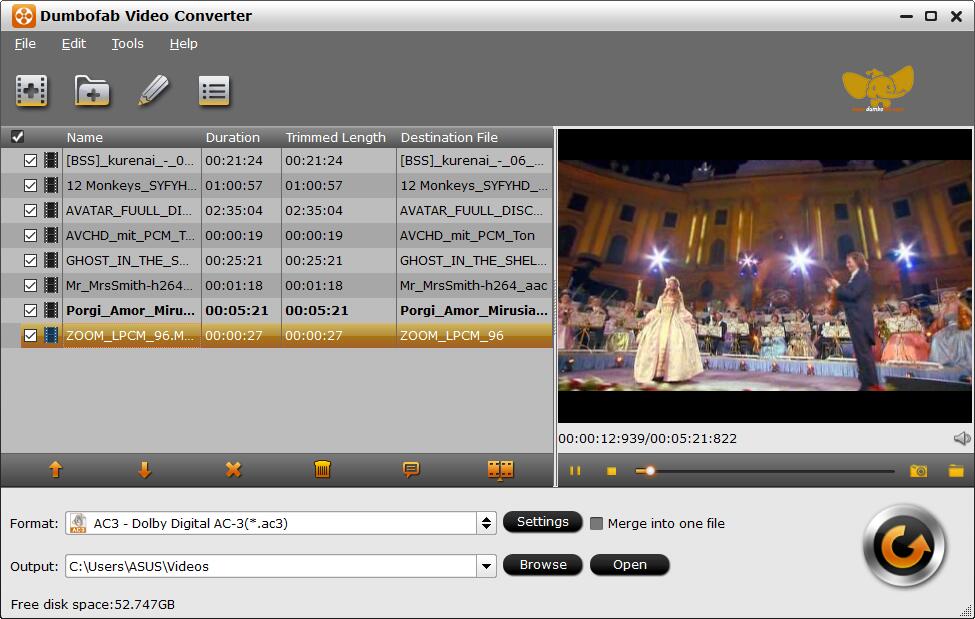 Step 2. On the pop-up Output Profile window, choose MP4 from "Common Video" category.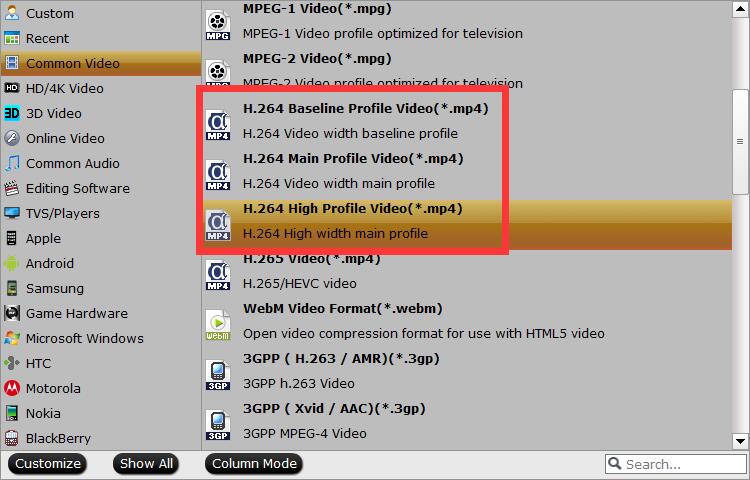 Step 3. Set Video Resolution at 1080p > Click "Settings" button; you can adjust video and audio settings, including codec, aspect ratio, bit rate, frame rate, sample rate, and audio channel. To down-convert ultra HD 4K to 1080p, do remember adjusting video size to 1920*1080. That is the exact 1080p.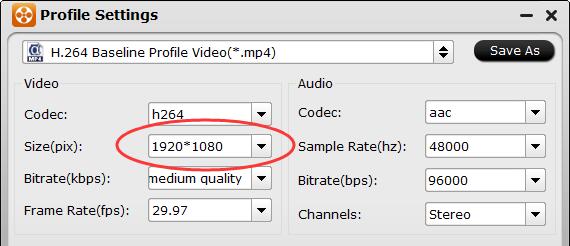 Step 4. Tap Convert button and set sail.
Final Words:
High-resolution videos need advanced settings and system requirements to play without issues; otherwise they would not play or open. If you miss any of these settings or requirements, you can set them appropriately to fix the issues related to 4K video playing. If the fixes do not fit your 4K playback issues, video compression is not a bad idea.
Other Useful How-to Guides
Here are top five ways to reduce large MP4 video files from GB to MB without much quality loss for free. You can compress MP4 video files using free online tools, Handbrake, VLC, FFmpeg, or desktop video compression software./p>
Get failure or error message when you try importing HEVC/H.265 videos from iPhone, DJI, GoPro, etc. to Adobe Premiere Pro? Here are 3 solutions to solve HEVC codec doesn't work in Premiere Pro.