Home
>
Resource
>
DVD Ripping Tips
>
Rip and Import DVD to Final Cut Pro
Posted by Chris Ellison - Feb 26, 2021 | Contact Author

How to Rip and Import a DVD to Final Cut Pro without HandBrake
Final Cut Pro is video digitizing software developed by Apple. Using FCP, you can edit video clips captured from VHS cassette or directly from DSLR's and digital video camcorders. Yet there are still a host of questions, many of which are all similar in seeking answers to how to rip and import DVD to Final Cut Pro on Mac for video edit. Therefore, we write down this DVD to FCP ripping tutorial and hope it will help you figure out problems like what formats are Final Cut Pro X compatible with, how to rip DVD to FCP on Mac, how to import video to Final Cut Pro without DVD ripper like HandBrake, etc.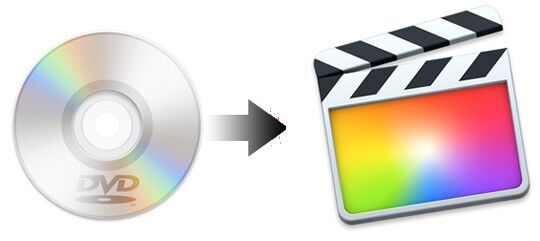 Media Formats Supported in Final Cut Pro
First of all, we need to get to the bottom of it – what are Final Cut Pro compatible formats. We are talking about methods of ripping DVD to Final Cut Pro on Mac here just because what's in the VIDEO_TS folder is MPEG 2 video, which is not included in the Final Cut Pro list and you may get stuck with a box with message like "Incompatible Video Format". So read carefully the following FCP format information and you will know which format you should rip your DVD to for edit in Final Cut Pro here.
Video formats:Apple Animation Codec, Apple Intermediate Codec, Apple Prores, AVCHD (including AVCCAM, AVCHD Lite and NXCAM), AVC-ULTRA (including AVC-LongG and AVC-Intra Class 50/100/200/4:4:4), DV (including DVCAM, DVCPRO and DVCPRO50), DVCPRO HD, H.264, HDV, HEVC, iFrame, Motion JPEG (only OpenDML), MPEG IMX (D-10), QuickTime,REDCODE RAW (R3D), XAVC (including XAVC-S), XDCAM HD/EX/HD4222, XF-AVC, XF-HEVC
Container formats: 3GP, AVI, MOV (QuickTime), MP4, MTS/M2TS, MXF
Audio formats: AAC, AIFF, BWF, CAF, MP3, MP4, WAV
Image formats: BMP, GIF, JPEG, PSD, TGA, TIFF
Rip DVD to Final Cut Pro with Handbrake?
There are two things that you need to know about importing DVD to Final Cut Pro:
1. If you want to edit a homemade DVD in Final Cut Pro on Mac, you can import the DVD video to FCP without using DVD ripping software like HandBrake only if you still had the original video, which should be created by iPhone, iPad or other Apple devices instead of any other HD camcorders. For people who most often use Final Cut Pro for home videos, bear in mind that you can directly transfer your DVD to Final Cut Pro on Mac without any third-party aid.
2. If you are trying to import a commercial DVD to Final Cut Pro on Mac, I'm afraid a DVD ripper is a must-have because of iMovie compatibility issues. HandBrake is free and easy to use, but when it comes to ripping DVD with copy protections to iMovie, like Disney copyprotection, commercial DVD CSS encryption, Sony ARccOS, etc, it can't work as expected. Luckily, there is still other DVD to FCP ripping software solutions for Mac you can easily find, such as DumboFab DVD Ripper for Mac, MPEG Streamclip and so on.
How to Rip and Import Any DVDs to Final Cut Pro on Mac
Here we will show you easy steps of ripping and importing DVD to iMovie on Mac (Big Sur 11, Catalina 10.15 and lower compatible) by using DumboFab DVD Ripper for Mac (as an example). In case you want to follow us to have a try, you can download it from the following link:
DumboFab DVD Ripper is totally a totally clean, fast and user-friendly DVD ripping software for Mac users. It can conquer all types of DVDs, from new discs, 99-title, damaged, Japanese, regional, workout, homemade to non-standard DVDs. With it, you can easily convert DVD to a format such as H.264 and Apple ProRes. These formats can be well compatible with Final Cut Pro. H.264 can preserve image quality with the smallest file size. ProRes preserves the best image quality and provides better performance when editing in Final Cut Pro X, but but creates much larger files that use more storage space than H.264 files use. Below is the simple guide on how to rip DVDs for editing in Final Cut Pro smoothly.
Step 1. Load the source DVD.
Install and launch DumboFab DVD Ripper for Mac, insert the source DVD you want to rip for FCP into DVD drive. Click Load Disc button to upload the source disc. It also supports DVD Folder and ISO Image. The DVD ripper supports advanced encryptions like navigation algorithm used in multiple titles. It will easily detect the correct title hiden in DVDs from Disney, Sony, Paramount, etc.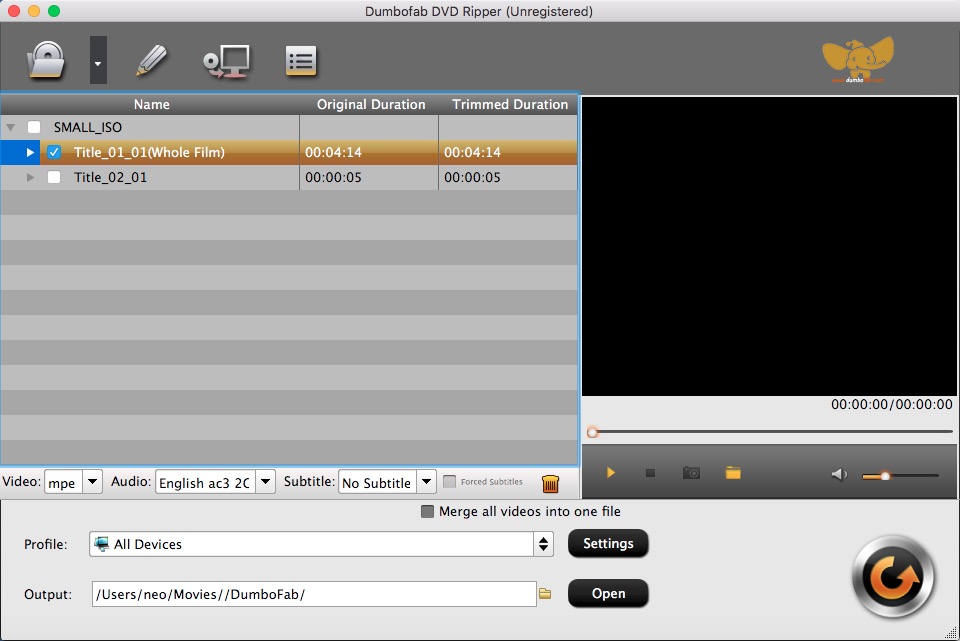 Step 2. Select ProRes or Common H.264 MOV as the output file.
Click the Profile bar at the bottom to select a target format that Final Cut Pro supports. To make your editing process simpler and less resource-intensive, you're recommended to select ProRes from Editing Software category. If you want to preserve image quality with the smallest file size, then MOV (codec: h.264+aac) from Common Video category is recommended.
Please note that ProRes files typically need ten times as much storage of H.264-based files. H.264 is really optimized to be a delivery codec while ProRes is optimized to be an editing codec. That said, if you just need to do a simple edit and your Mac has the power to edit H.264 you can get away with it no problem, but if you plan to do a heavy edit with lots of transitions and effects and color grading you will be best served by ProRes.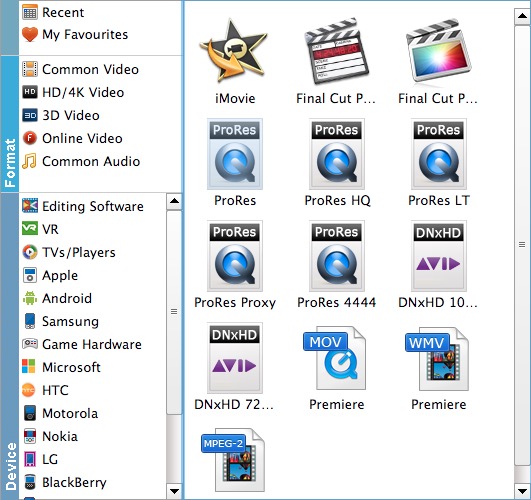 Tips: For those who are not planning to import the whole DVD video but a clip from DVD to Final Cut Pro X, you can use DumboFab DVD Ripper's trim function to cut the exact clip for using using in Final Cut Pro. See how to trim a video clip >>
Step 3. Start the DVD ripping.
Click the small Folder icon in the output bar to select a destination folder to store the ripped DVD video and then hit the big Convert button to start converting DVD to Final Cut Pro edit-friendly ProRes or H.264 MOV file.
After the conversion completes, you can open Final Cut Pro and import the ripped DVD video to Final Cut Pro for smooth editing without any trouble.