Home
>
Resources
>
Video Processing Tips
>
Best Video Format for Plex Streaming
Posted by Chris Ellison - Aug. 31, 2020 | Contact Author

What's the Best Video Format for Plex Streaming Without Transcoding
Known to all, who like enjoy media files in leisure time, Plex is free media server software running on a PC, Mac, or NAS drive in one's home, and it's also a vast set of free client apps, that let users access the media server's contents from devices like gaming consoles, Apple TV, smart TVs, Amazon Fire TV, iPhone, iPad, Roku and more.
After a deep dive into its many great features of plex, one question for every user here is when adding content to Plex server, what is the best format to look for? What's the best video format and settings for Plex streaming? How to avoid lousy matters such as choppy playback and regular buffering? Here's everything you need to know.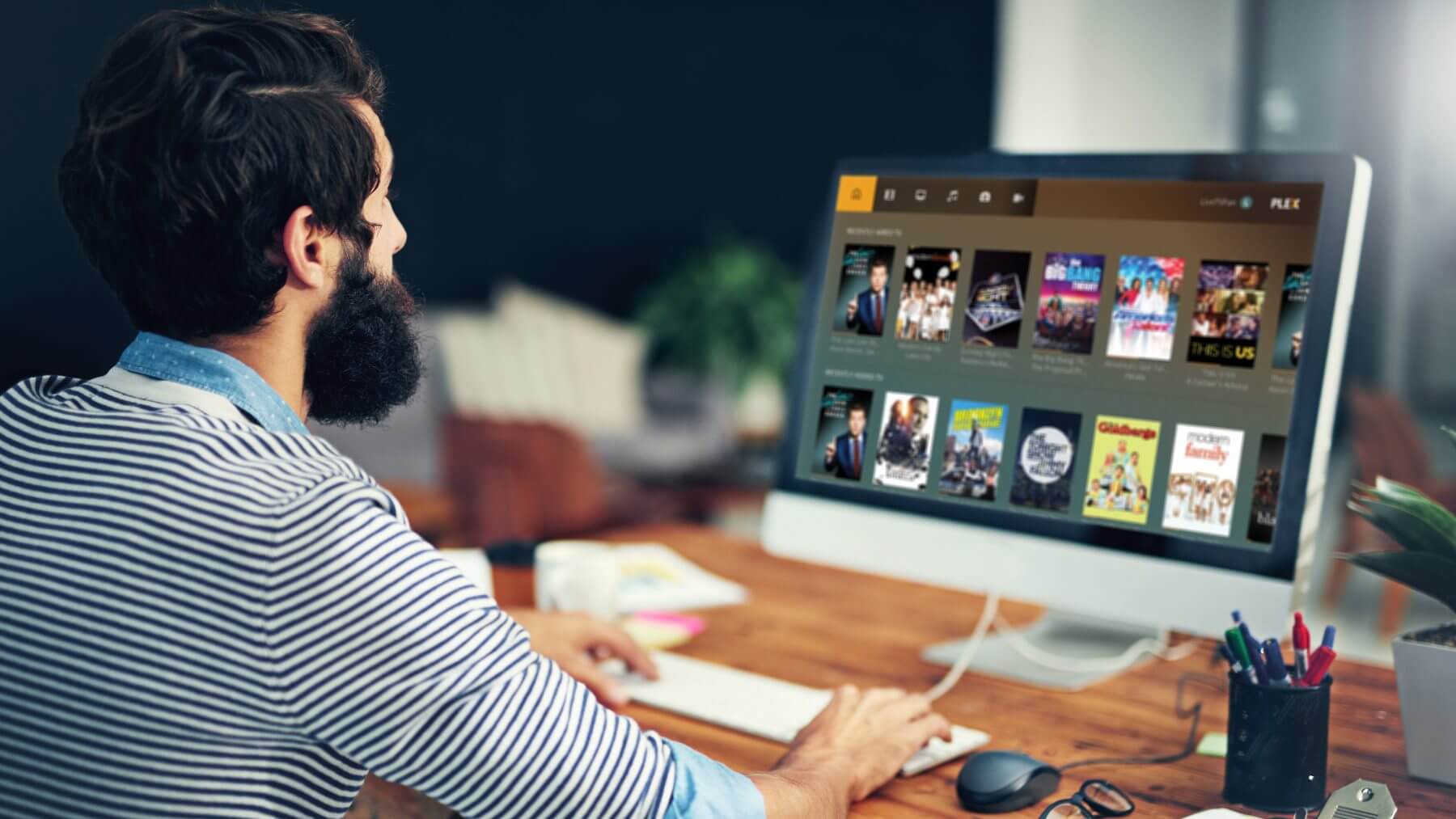 Click one of the links below to jump the part you're most interested in:
Part 1: What is the Best Video Format for Plex, MP4, MKV...?
It's officially claimed that formats like MP4, MKV, MOV, ASF, AVI, HEVC/H.265, H.264 can be played if they're uploaded to Plex. However nifty this server is, there are always real scenarios where the quality of your Plex experience is decreased due to the problem of video file incompatibility. Therefore, if you want to avoid lousy matters such as choppy playback and regular buffering, you have to take consideration of both format feature and device compatibility.
Then what's the best video format for Plex streaming without transcoding? Is that MKV, MP4, or something else? As known to all, MKV and MP4, as the two most widely used formats for media players, are both container formats. In terms of container format features, MKV is an open-source container format that can hold any video codec and audio codec, while MP4 is limited to the codec specified by the MPEG standard. Moreover, MKV supports storing multiple video and audio tracks, chapter and subtitles, which is more complicated actually.
Since the most compatible format across devices and other softwares is MP4 but not MKV, the better option is MP4. That means, if you want to stream your own movies thru Plex, MP4 is highly recommended and more widely supported than MKV. To get the best result playback for Plex streaming, you're recommended to keep your videos in the lowest standard provided below:
• Container: MP4
• Codec: H.264 video (30fps or less, [email protected] or lower, reference frames 5 or less)
• Audio: AAC 2.0 audio (320kbps or lower)
• Resolution: 720p or 1080p
• Aspect ratio: 16:9
Tips:
1. You can also add AC3 5.1 as a secondary, non-default, audio track for devices that support surround sound. Keep the AC3 bitrate to 640 kbps (Blu-ray disc standard) or lower.
2. If somebody plays a 1080p video on a device with a 720p or 480p screen (low-end or older model mobile phone, tv, etc). The movie in MP4 will still play, you'll just see a higher CPU/GPU utilization on your server.
So if your bunch of videos are not in above parameters, you can run your media through a video transcoding tool like DumboFab Video Converter to make these videos more compatible with Plex. As a simple video transcoding and compressing software, this program features high efficiency and seamless conversion. With it, you can transcode HEVC/H.265 MP4, MOV, MKV DTS, AVI, WMV, MPG to H.264 MP4 AAC for streaming and playing with Plex without any trouble.
Part 2: How to Convert Media Files to MP4 for Plex Streaming
Step 1: Open DumboFab Video Converter, you can directly drag and drop source video files, or click Add Video button on the toolbar to load your MKV, AVI, WMV, H.265, etc media files.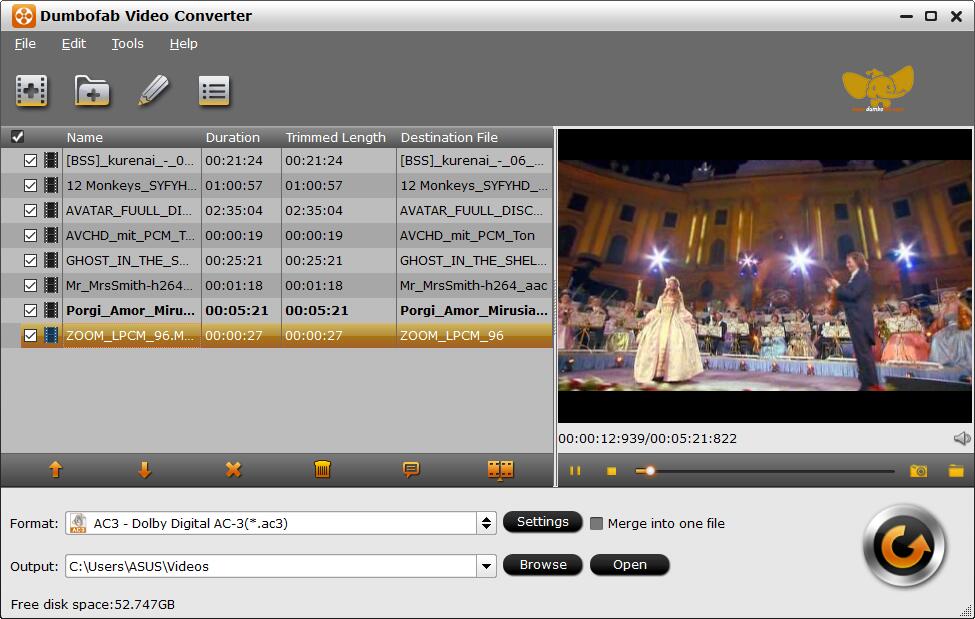 Step 2: Tab the Format bar and select MP4 as the output format.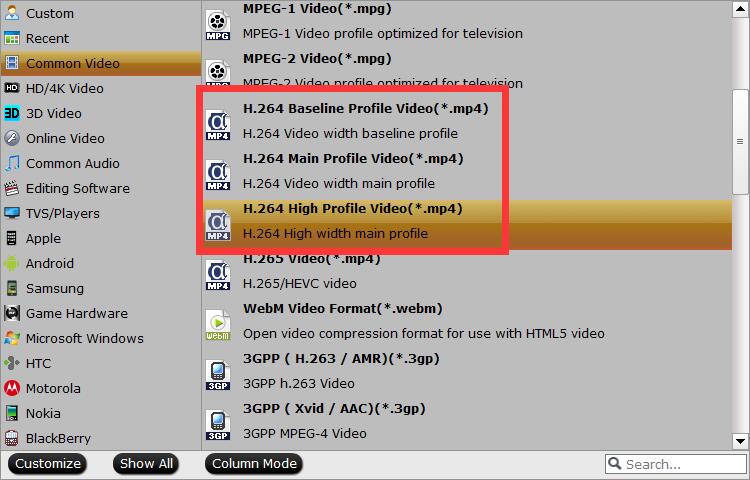 Step 3: Click the Browse button to select the destination folder and click the Start button to begin transcoding.
Final Words:
If the file you're trying to play doesn't correspond to one of those file types like h.264 or MPEG4, the Plex server will need to transcode it into one of the formats that the device understands. Depending on the file type you're playing, and the formats supported by your client, this can take a lot of power on the server's side. If your server machine isn't powerful enough to handle this conversion process, you may be told that the movie cannot be played. In this case, a powerful and easily-used video converter- DumboFab Video Converter is really necessary.
Other Useful How-to Guides
We've got you covered with the best 6 free options for you choice. Keep reading to find a suitable one.
This article explains the possible reasons and solutions to help you fix 4K UHD videos not playing on playing on PC (Windows 10) or Mac.
In this article, you'll get clear understanding about Variable Frame Rate, and how to check if your video is VFR. Also I will look more closely at how it might impact our workflow.
Get failure or error message when you try importing HEVC/H.265 videos from iPhone, DJI, GoPro, etc. to Adobe Premiere Pro? Here are 3 solutions to solve HEVC codec doesn't work in Premiere Pro.