Home
>
DVD Ripping Tips
>
Convert DVD Disc to Digital File
Posted by Chris Ellison - June 1, 2022 | Contact Author

How to Convert DVD to Digital Free on Mac/Windows
Looking for easy solutions to rip DVD to digital files free without quality loss on Mac or Windows PC? Check here.
Video streaming subscription has surpassed physical media as a more popular choice for home entertainment. While you may get your movies and TV shows digitally, you probably still have a big collection of old home videos, movies, and TV series on DVDs. You can certainly watch these DVDs the usual way, with a DVD player, but wouldn't it be great to convert DVDs to digital file formats like MP4, MKV, MOV, etc. for playback on the go, or management in a more convenient way? This way you can not only save up on your local storage space, but also be able to protect your old and classic DVDs against kids' scratches, disc rot, damages, etc.
If you're looking for easy solutions to turn physical DVD discs into digital files on Mac or Windows PC, you've come to the right place. To handle all your queries on how to convert DVD to digital, we have shortlisted the best three methods.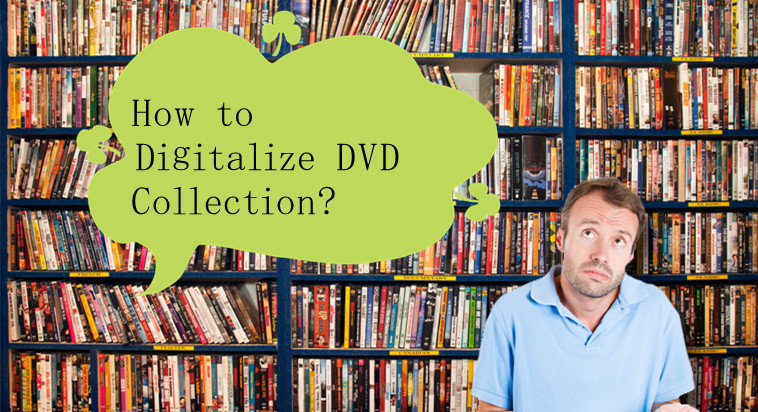 Click the links below to jump to the part you are most interested in.
Part 1. Fastest DVD Ripper to Convert DVD to Digital Without Quality Loss
There is a long list of free and paid programs out there that allow you to digitize DVD collection. If you are seeking the best video output quality, fastest video conversion speed, and the most formats supported, DumboFab DVD Ripper will be your best choice. It works smoothly on both Windows (Windows 11/10 included) and Mac's latest system (macOS Monterey) and supports dealing with any homemade or commercial DVD discs, ISO image file and DVD folders.
• Convert DVDs to HEVC/H.264 and other digital copies like MP4, MKV, AVI, MOV, etc. in 1:1 ratio with preferred subtitle, audio track, native resolutions.
• Digitize DVD discs for NAS, Plex, TV, phones, tablets, hard drive, PC/Mac, YouTube, iTunes, cloud, etc. with high quality & small size.
• Remove ads/trailers, select subtitles/languages, improve quality, adjust settings (resolution, frame rate, 4:3/16:9 aspect ratio, etc.)
• Convert DVDs protected by all region codes (1-6), CSS, AACS (2.0), RCE, Sony ArccOS, UOPs, etc., transfer Disney DVDs to digital, copy old DVDs, homemade discs, scratched/damaged DVDs, without DVD not reading, no disc found, DVD analyze failure errors.
• With the Intel CPU, Nvidia GPU and AMD hardware acceleration technology, the conversion is processed on NVIDIA's GPU instead of your computer's CPU and you can convert a full DVD to H.264 encoded movie as short as 5 minutes.
How Can I Convert DVD to Digital File in MP4, H.264, MKV, HEVC, AVI, MOV, etc.
Step 1. Load the source DVD disc
Run the best DVD to digital converter, click DVD Disc button and load the DVD movie source. It's a strong DVD video decoder for any disc. Even when you want to copy Disney DVD to digital file, it will auto check the right movie title.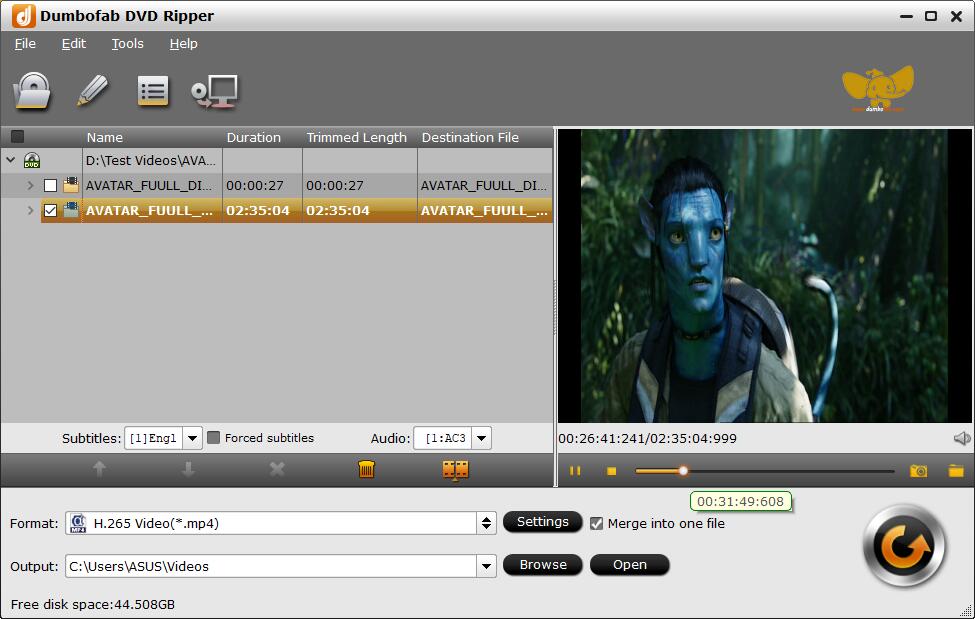 Step 2. Select DVD digital copy format
After files are successfully added, the next step is to select the output format of the digital data. Click the drop-down menu at the Output Format option at the top-right corner and choose converting DVD to MP4, H.264, HEVC, AVI, WMV, MKV or any other formats as you need.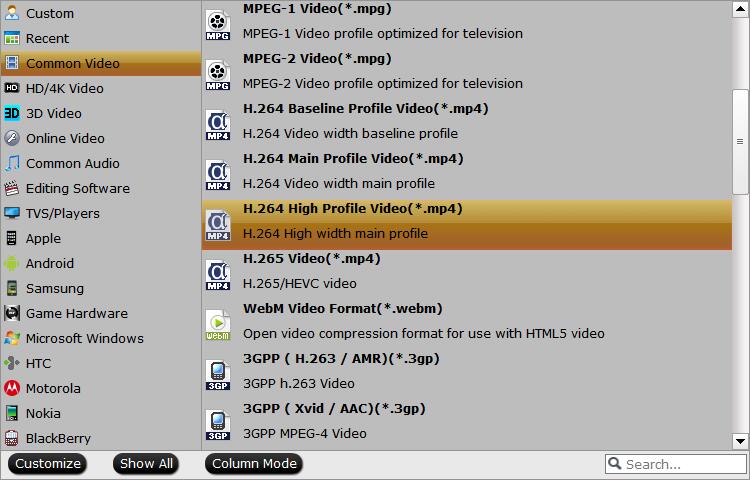 P.S. Which is the best format for DVD Disc to Digital?
• To save a digital copy of DVDs on the computer, you can backup DVD disc to MP4, AVI, WMV, MKV (Windows 10 already supported);
• To play DVD movie on Apple TV/iPhone/iPad/Mac and other Apple devices, choose to digitize DVD to MP4, MOV, M4V;
• To watch DVDs on Android/Xbox/PS4, convert DVD to MP4, H.264, 3GP, WebM, MKV;
• To copy DVD disc to digital files on the hard drive or other storage in 1:1 with all intact DVD videos/audios/subtitles, copy DVD to VIDEO_TS folder.
Step 3. Convert DVD video files to digital format
At the final step, hit Convert button to start processing and converting your DVD files to video copy files. The location where you want to save the converted files can be select at the Output.
Part 2. How to Convert DVD to Digital Free With VLC
Another simple and straightforward method to convert DVD to digital free is by using VLC media player. VLC is a free and open-source player that is portable and works on different platforms. In addition to playing your video files, the player also allows converting your DVD to MP4, MKV, MOV, etc. as a free DVD converter on Windows or Mac. So if you are in search of a method that facilitates simple conversion without any need for downloading separate software, VLC is the right way.
1. To get started, load up the DVD you want to rip and start up VLC. Then, under Media, click on Convert/Save.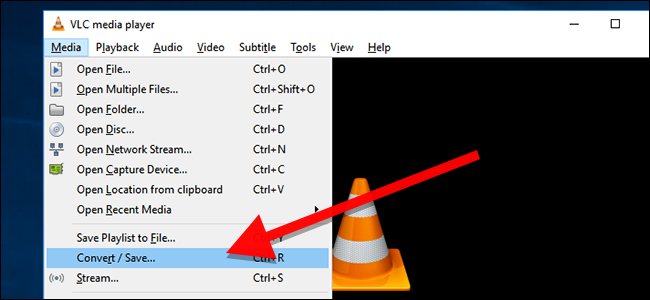 2. The Open Media window will appear and you want to click on the the Disc tab.
3. Check the DVD box, and make sure that the "Disc Device" field points to your DVD drive. Click the Convert/Save button to rip the DVD.
Drawbacks of VLC Ripping DVD to Digtital:
* Fail to support copy protections. VLC is able to rip copy-protected movies, and even if you can't tell the correct title of a DVD, you can find it by playing the movie with VLC. But this dosen't mean a flawless DVD ripping process. Errors like VLC crashes, no audio, pixlated output, etc. can happen easily.
* Limited output choice/settings. VLC supports DVD to MP4 h.264, h.265, and MPEG4 as well as several other formats. It won't ensure the output quality, settings. You can't adjust, merge, crop, and do any settings or adjustments.
* Slow speed. First, the DVD ripping process happened in VLC is not quite the same as DVD ripping. It's a process that record the movies in real-time to MP4 created on your hard drive. DVD ripping is where a DVD ripper cracks the CSS encryption and save the DVD image into another file. It's faster. Second, VLC is mainly a media player instead of a ripper. It only supports GPU decoding.
Conclusion: When wired issues like the above happen during DVD to digital process with VLC, you can re-install the latest version of VLC, try another output profile, . If VLC still won't rip DVD, the DVD is probably copy-protected. If so, we need to use a DVD decrypter to remove copy protection of DVD at first and then rip your DVDs. On the other hand, we can switch to a VLC alternative to make everything simpler.
Part 3. How to Turn DVD to Digital Free with Handbrake
HandBrake is a cross platform program, available to Mac (Mac OS X 10.7 to 10.15), Windows (Windows 7 to 10) and Ubuntu. As an open-source DVD ripper, it won't cost you a penny. Simply go to HandBrake.fr - the only official place to download HandBrake - to get a copy fit for your computer and install it following wizard. The latest version is 1.3.3. HandBrake can't rip commercially copy-protected DVDs. If you want to use HandBrake to rip encrypted DVDs, you should firstly download libdvdcss - a part of VideoLAN project capable of reading and decrypting DVDs locked by region codes 1-6 and CSS.
Steps on rip DVD to digital formats with Handbrake
In this example I show how to convert DVD to digital with HandBrake on Windows 10, but the principle is the same for other operating systems.
Step 1. Load the DVD you want to rip into HandBrake.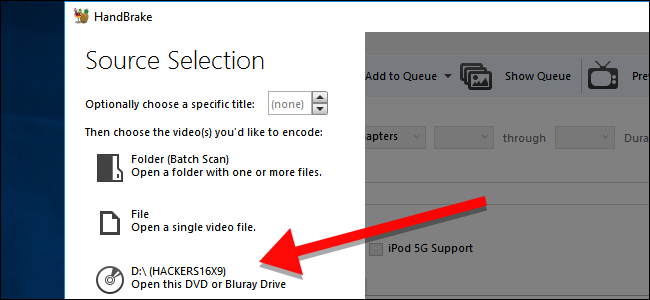 Step 2. Choose the DVD title you want to rip.
Click the Title drop-down menu to choose which DVD title you want to rip. Generally speaking, if it is a movie DVD, movie part should be the one with the longest duration. But this rule doesn't apply to 99-title movie DVDs and HandBrake can't deal with such kind of disc. If it is a TV series DVD, simply select your favorite chapter- each usually being 22 or 44 minutes. HandBrake can only rip a single title at a time. If you want to rip multiple titles off DVD or copy several/all episodes of TV show DVD, you have to process the same work multiple times or create a queue.
Other adjustable options including Angle, Chapters, Seconds and Frames. Seconds is an option used to define the start time and end time of to-be ripped title.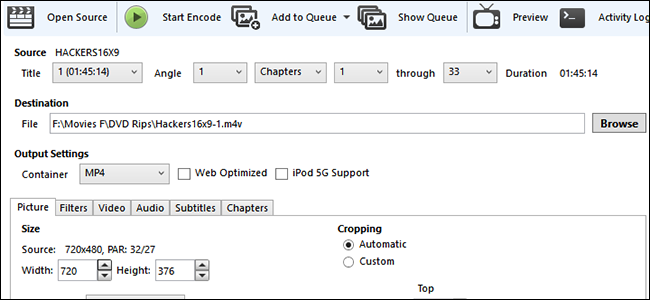 Step 3. Configure output.
If you know little about picture, filters, video, audio parameters, just keep the default settings untouched and instead focus on Presets only.
HandBrake DVD ripper empowers you to copy DVD to MP4 or convert DVD to MKV. In addition, it offers dozens of output presets, grouped under General, Web, Devices, Matroska, and Legacy. You can choose any one at will, or add personalized preset by clicking Save New Preset.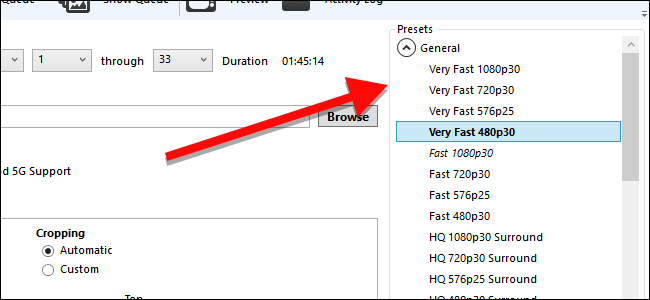 When choosing a preset, don't choose 720p and 1080p presets for DVDs. The resolution for PAL DVD is 720 x 576 (576p), while the resolution for NTSC DVD is 720 x 480 (480p). Choosing s larger preset won't make the output look better but bigger.
One more thing, "Fast" and "Very Fast" presets will sacrifice some output quality, while "HQ" and "Super HQ" presets will slow the DVD ripping speed and increase output file size.
Step 4. Specify the destination to save your DVD rip file.
Navigate to Save As section and then click Browse to choose the location for storing the resulting file and also define the name of output file. HandBrake allows you to rip DVD to computer hard drive or external storage devices.
Step 5. Ask HandBrake to rip DVD in no time.
If you have nothing to modify, simply click Start Encode button at the top menu bar to start ripping DVD with HandBrake. Then you will see a display bar and can estimate the time remaining to complete.
Drawbacks of HandBrake Converting DVD to Digital:
• It only decrypts and rips some certain DVDs with CSS. Libdvdcss doesn't always work.
• The interface is complicated to understand and use.
• A lot of users complain about compatibility issues while working with the application on Mac Mojave and other versions.
• DVDs can be converted to a limited number of formats.
Conclusion: Overall, most of HandBrake errors are result from copy protections. And the best way to fix them could be trying a HandBrake alternative like DumboFab DVD Ripper, capable of processing various encryption schemes.
Knowledge Depot: Disc to Digital Services sound good, really?
Google results may recommend services like Vudu or Movies Anywhere to convert physical DVD collections to digital files. Simply get an account > download the app on mobiles/desktop > scan the barcodes > pay for the convert (check for detailed steps to digitize a DVD). Sounds easy. But there are a few caveats you should know.
- Another $2-$5 required each disc to video copy. Think if you have a large DVD library of thousands of titles.
- Can't convert all DVDs into digital. First, only DVDs from partnering studios are compatible with D2D. E.g., you can't convert Disney DVDs to digital files with Vudu, or convert homemade discs to digital files using Vudu. Second, D2D services don't "convert" discs. They simply provide a digital copy if it's in their library. That means you can convert any homemade DVDs.
- No control on the output quality. Sometimes there is SD version available only and you can't do anything to improve the quality.
- No physical ownership. Some services allow you to download the converted DVD video for viewing offline, but you don't really own it. You cancel the membership, you lose the movies.
- Data Throttling. Online DVD to digital converter services provide digital files via the internet connection, which can be capped soon.
- Region limitations. The major D2D services are open to the US only. Other regions can't take advantage of them.
- Intricate errors. The process can be fraught with issues that are difficult to deal with, for example, can't find any titles in the cart, location doesn't match billing address, can't read barcode, operation timeout, etc.